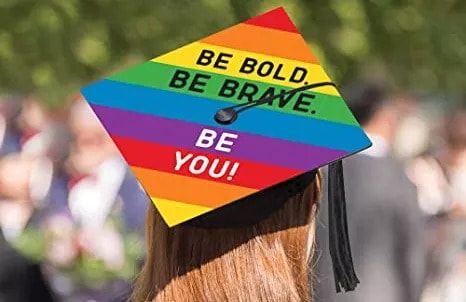 ​YOU GOT THIS!
​ALSO Youth, Inc., is offering scholarships to provide financial support and encouragement to LGBTQ+ youth, who are seeking to attend a continuing education institution in the field of their choice. This is a Merit/Needs-based Scholarship (open to all applicants regardless of immigration status).
IF YOU ARE UNDER 21 YEARS OLD AND CONTINUING YOUR EDUCATION IN THE 2022 - 2023 SCHOOL YEAR, YOU MAY BE ELIGIBLE FOR AN ALSO SCHOLARSHIP.
MINIMUM ELIGIBILITY
Scholarship applicants must meet the following criteria:
Be an LGBTQ+ youth under the age of 22 as of August 1st of the year of application.
Be a resident of a county that ALSO Youth serves in Florida (currently Sarasota and Manatee counties).
Be enrolled at an accredited non-profit academic or vocational institution in the summer or fall of the year of application.
APPLICATION PROCEDURE
Scholarship applicants must submit the following to ALSO Youth by the deadline posted on ALSO's website
A completed application form. Incomplete applications will not be considered.
Transcript(s) of grades for the applicant's most recently completed coursework. This may include high school transcripts, GED score report or any postsecondary transcripts.
Two recommendation forms from non-related adults such as instructors, employers or mentors.
An up-to-date, typed resume.
A one-to-two page typed personal statement expressing why the applicant is applying for the scholarship and the applicant's educational and career goals.
SELECTION CRITERIA
The Executive Committee of the Board of ALSO Youth will consider the following when selecting scholarship recipients:
Leadership/Involvement with ALSO Youth, LGBTQ+ Advocacy, and/or school GSA or Diversity Club.
Academic achievement.
Financial need. Finalists may be required to attend a personal interview with the selection committee.
SCHOLARSHIP AWARDS
Proof of enrollment or letter of acceptance will be required prior to checks being released.
Scholarship funds are paid directly to the recipient's school and are designated for tuition, required fees, books, and supplies only.
Multiple scholarships will be awarded, with $500 being the minimum award.
All applicants must submit these materials by May 13, 2022.
If you have any questions about the ALSO Scholarship, feel free to call our center (941)951-2576, or email info@alsoyouth.org.
Subscribe to our newsletter
to stay up-to-date with events & more!