Pride Month Shirt Design Contest
Design and submit a shirt design to become the official ALSO Youth Pride Month shirt and win $200!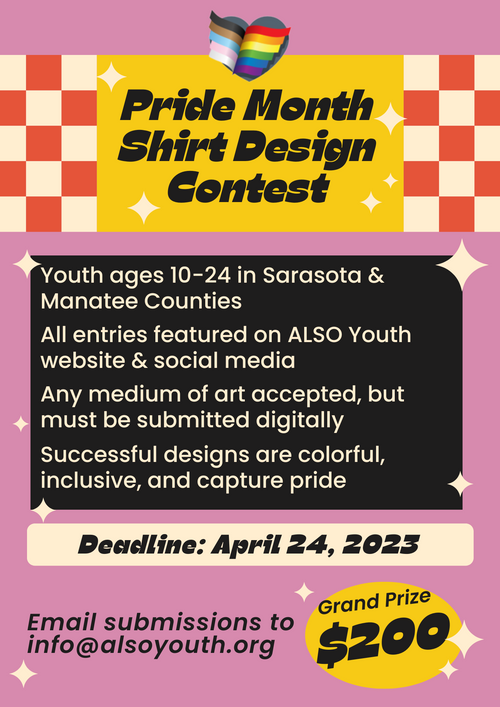 How to Enter
Criteria
-Must be 10-24 years old and living in Sarasota or Manatee County.
-Any art medium accepted (colored pencil, digital, painting, etc.), but must be submitted digitally via email to info@alsoyouth.org by April 24, 2023.
-Design should be colorful, promote inclusivity, and ultimately capture pride! Please avoid inappropriate or politically charged themes.
All approved entries will be featured on ALSO Youth's social media and website page. The winner will be announced on May 1, 2023, with a Visa gift card prize of $200 and a shirt featuring their design.
Shirts featuring the winning design will be available for purchase throughout Pride Month in June, benefitting ALSO Youth.