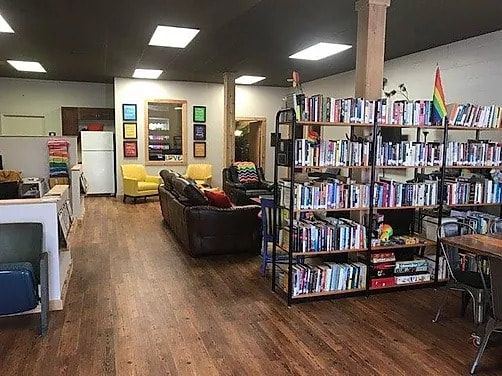 Drop-In Center : Sarasota
A SAFE PLACE TO EXPRESS YOURSELF
For Youth and Young Adults Ages 10 to 24
ALSO Youth's Drop-In Centers are a safe space for LGBTQ+ and their allies to socialize and take part in a variety of activities that include peer support groups, a trans support group, therapy dog visits, arts and crafts, movies, video games, and a lending library.
Special guests visit the Centers to offer ALSO Youth participants information or classes in their areas of expertise. These include a monthly visit from a Planned Parenthood sex educator. Past visitors have included doctors, acupuncturists, musicians, yoga instructors, American Sign Language teachers, and theater professionals among many others.
Subscribe to our newsletter
to stay up-to-date with events & more!