Our Board & Staff
ALSO YOUTH STAFF & BOARD OF DIRECTORS
Staff & Board of Directors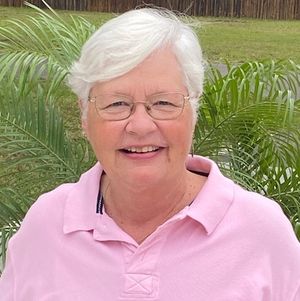 Becky McDonough (she/her/hers)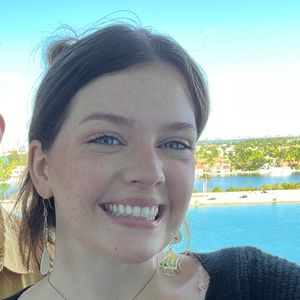 Fallon Markwell (she/her/hers)
Administration & Operations Coordinator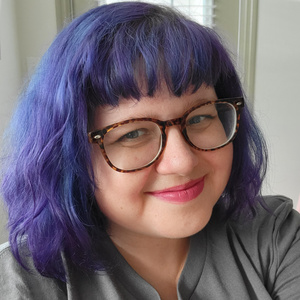 Molly Saunders (she/her/hers)
Board President
Mary Tavarozzi (she/her/hers)-Mary Tavarozzi is the Founder and Principal of MLT Advisors LLC. She is a former Managing Director at Willis Towers Watson where she created and led multiple group benefit practices representing $100M in annual revenue. She has worked with a variety of Fortune 500 companies throughout the US and Canada in the design and implementation of comprehensive workforce health and productivity programs. Ms. Tavarozzi is a national expert on workforce productivity including disability, FMLA, ADAA and other paid leave of absence programs. She has been cited in The New York Times, Wall Street Journal, Bloomberg Financial, and Business Insurance on workforce well-being and productivity topics. Mary is the past Chairperson of the Integrated Benefits Institute (IBI) Board of Directors. The IBI is a non-profit research organization that focuses on employee health and productivity issues. Mary has a B.A. degree from Michigan State University.
Board Vice-President
Sheila Weiss (she/her/hers)- Sheila Weiss worked in sales for more than 40 years for consumer health companies as well as a large international drug wholesaler. She graduated from Marietta College with a B.A. in Management and Economics and has a master's degree in Business Administration from the University of Phoenix. She serves on the Board of ALSO Youth and is currently the Vice President. In addition, she co-founded the PFLAG Chapter of Sarasota and serves as the Secretary of the Board. She is the mother of two daughters and has three stepchildren. She enjoys golf, gardening, reading, and sewing. Her most recent projects are centered on sewing for her granddaughter.
Board Secretary
Craig Kaplan (he/him/his)-Craig Kaplan graduated from Rowan University with a B.A. in Marketing and Communications. He serves on the Board of ALSO Youth as Secretary. In addition, he is also involved in the Sarasota community with a passion for environmental causes. Prior to moving to Sarasota, FL 3 years ago, Craig was also very involved in LGBTQ+ causes in NYC & helped HRC in Washington DC raise media awareness via his position at USA Today. Craig Kaplan worked in national media sales for almost 30 years for and most recently works for an advertising technology company. Craig has been involved with multiple technology start-up companies over the past few years.
Board Treasurer
Doug Berger (he/him/his)- Doug grew up in Baltimore, Maryland, attended University of Maryland, and graduated in 1976 with a B. A. degree in Economics. He began his career in the financial services industry where he served as a Branch Manager, Director of Operations, and eventually VP of Human Resources. Prior to retiring in 2017, Doug spent most of his career as an HR professional in banking, senior care, public education, and retail sales in both for-profit and not-for-profit companies/ organizations. Since retiring, he does volunteer work for ALSO Youth and Church of the Trinity while maintaining an HR consulting business specializing in team development and diversity/ inclusion.
Board Members
Scott Swan (he/him/his)- Scott and his husband, Michael, moved to Sarasota from Cincinnati, OH in 2018, for his role as Vice President and Senior Fiduciary Advisor with PNC Private Bank. He is responsible for the execution of the terms of client financial and estate guidance. He works with clients and advisors to develop and carry out the terms of their estate and financial plans. Prior to joining the PNC Private Bank Sarasota team, he worked for both PNC Wealth Management and Private Client Reserve of US Bank in Cincinnati, working closely with high net worth, multi-generational families, and their trusted advisors. Scott has over 30years of banking, trust, and investment experience, having started his career with PNC Bank in 1988. Scott graduated with a bachelor's in economics from DePauw University. Scott is a member of the Southwest Florida Estate Planning Council. He serves as a board member for ALSO Youth and on the steering committee of Equality Florida Suncoast chapter. He has served on the Planned Giving Committee for the Public Broadcasting System network in Cincinnati, CET, and Trustee of the Episcopal Community Services Foundation. Scott has volunteered extensively throughout his career with several not-for profit organizations, including Junior Achievement, People Working Cooperatively, Interfaith Hospitality Network and Freestore Foodbank. Scott is the father of three adult children and stepfather to his husband's adult daughter.
Elaine Glickman (she/her/hers) - Elaine is a part time Rabbi at Temple Emanu-El and the Editor-in-Chief of the CCAR Journal: The Reform Jewish Quarterly since 2018. She works with young families, and is involved in social justice activities, leading worship, writing, speaking, and media relations. She was ordained in 1998 and has authored several volumes of nonfiction/scholarly Judaic and religious studies, and written articles including op-eds related to #MeToo, House Bill 1557, and gun violence. Her book Sacred Parenting was a National Jewish Book Award finalist. Elaine earned a BA in English and Religion, Magna Cum laude from Tufts University, and a MA in Hebrew Letters. Her youngest child is on their way to college, so Elaine would like to be involved more officially/formally with organizations supporting the LGBTQ+ community in the area.
Robert (Bob) Timm (he/him/his) - is a longtime volunteer and committee member for ALSO Youth, and an accomplished multimedia producer and director. He was educated at the University of Minnesota and earned a degree in communications, journalism, art, and history. He is a founder and supporter of Project Pride SRQ and produced successful fundraising events and informational talk show/podcast during COVID-19 restrictions. Bob has a passion for helping others and is a frequent participant in the youth book club meetings. He adds expertise and energy to the Development and Marketing Committee.
Renee Autumn Ray (she/her/hers) - was raised in Jacksonville, Florida, and Birmingham, Alabama, but found Sarasota to be the place she wished to return to during the pandemic with her wife and her dogs at her side. Renee received her master's degree at the University of North Carolina - Chapel Hill, where she studied urban planning. She has since used this knowledge to develop her career as a strategist for a startup company that uses artificial intelligence to improve transit systems. While Renee travels often for her work, she still has made volunteering for ALSO Youth a priority. When Renee is not traveling for work or volunteering for ALSO Youth, she is most likely to be found riding her bicycle around the city or reading mysteries in her pool. She even recently took up birding!
Subscribe to our newsletter
to stay up-to-date with events & more!